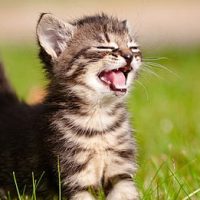 Low-cost rabies vaccination drive to be held on Saturday       
HOT SPRINGS – Hot Springs Animal Services will host a low-cost rabies vaccination drive for dogs and cats from 1 p.m. until 4 p.m. on Saturday, May 13 in the Transportation Plaza at Orange Street, near the Veterans Memorial. The drive is open to all Garland County residents whose pets are at least four months of age. Rabies vaccinations, required by state law, will be offered for $5.00. Regular rabies vaccinations are required thereafter, depending on the vaccine used by the veterinarian administering it.
The rabies vaccine will be offered first-come, first-serve, with a total of 1000 vaccinations on hand for the event. Cats must be brought in a pet carrier and remain in the carrier while being vaccinated.
Animal licenses for dogs and cats, required by city ordinance, will also be sold at the event. The license fee is $10 per year for a fixed pet or $20 for a lifetime license for a fixed pet. In the event that a pet is lost and turned in to Animal Services, a license can promptly reunite the pet with its owner. Proof of rabies vaccination from a licensed vet is required in order to obtain a license. Licenses are also sold at the Hot Springs Animal Shelter on weekdays from noon until 5 p.m. The shelter is located at 319 Davidson Drive, off of Shady Grove Road.