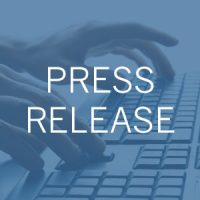 HOT SPRINGS — Garland County high school students between the ages of 13 and 18 are invited to participate in Sister Cities International's Annual Young Artists Showcase.  Students from Hanamaki, Japan, Hot Springs' sister city, will also participate in the art competition, sponsored by the Hot Springs National Park Sister City Foundation in partnership with Emergent Arts and the Garland County Library.
Using the theme "Global Citizens: Resilient Communities," young artists can submit original artwork to the administrative offices of the Hot Springs Convention Center, 134 Convention Boulevard, by 5 p.m. on Friday, March 1.  Art entries must be matted with the individual application taped on the back of each entry.
There is no entry fee for the local contest.  All entries will be displayed at the Garland County Library throughout the month of March.  Prizes will be awarded for first, second and third place.  First place winning entries from Hanamaki and Hot Springs will be sent to Sister Cities International for national competition, with entry fees paid by the Sister City Foundation.  If selected as a national finalist, the artwork will be displayed at SCI's Annual Conference in Washington, D.C. and then go on tour selected sister city locations for one year.  Grand prize at the SCI competition is $1000 cash.