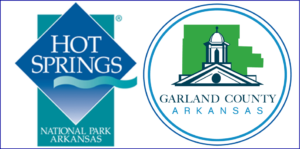 County Judge Darryl Mahoney on Tuesday issued an executive order that reduces the scope of a countywide burn ban put into place on March 18 as a result of the coronavirus pandemic, leaving it in place around COVID-19 evaluation centers.
The burn ban, amended on March 25, cited the presence of smoke in the air, which can exacerbate respiratory problems and creates a hazardous and dangerous condition for the public and health care providers in dealing with the COVID-19 outbreak.
Tuesday's executive order said air-quality conditions have improved and the Arkansas  Department of Transportation has requested that the burn ban be lifted.
Beginning at 6 a.m. Wednesday, the burn ban will only apply to a one-mile circumference around COVID-19 evaluation centers located at:
■ Hamilton West Family Medicine, 1629 Airport Road.
■ Fountain Lake Family Medicine, 4517 Park Ave.
■ CHI St. Vincent Medical Building, 4419 Highway 7 north, Hot Springs Village.
■ CHI St. Vincent Convenient Care, 100 McGowan Court.
■ National Park Medical Center, 1910 Malvern Ave.
Courtesy of The Sentinel Record (link to original article here)